Hello friends,
I've just launched a fundraising campaign to purchase art supplies for my old students from rural China (currently working in a doll-making factory in the outskirts of Beijing) to make and sell their own art and handicrafts, as well as to run capacity building workshops to equip them with skills and confidence which will hopefully help them find work beyond the factory. Below is a short summary of the initiative. You can find out more on the campaign site.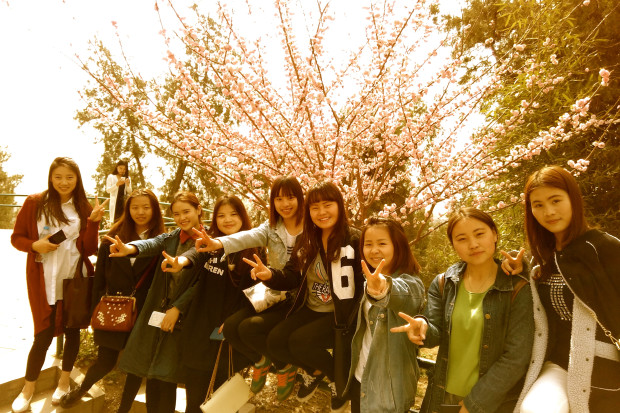 Summary
Two years ago, I spent 10 months teaching at a vocational school in a rural village in Guizhou, China's most culturally diverse but economically disadvantaged province. There, I had the great opportunity of giving English and Leadership classes to a group of 50  girls (aged 15-18) who attended the school on bursaries to study Chinese ethnic minority culture and art. These girls all came from very poor farming families and were selected to study at the school based on their artistic talents. After two semesters of studies at the school, they were sent to pursue 'internships' at a handmade doll manufacturing factory in the outskirts of Beijing.
I've recently come to Beijing for an internship myself and have met up with my old students a few times at their factory. The girls work 8:30am-5:30pm six days a week and often have to work overtime until late at night or on their day off. They earn a meagre salary (between $250-400 CAD/month depending on the amount of overtime hours) and are isolated in their factory compound located 1.5 hours outside the city centre.
While they're still technically students, the girls don't have much time or opportunity to learn any skills aside from those needed to work in this particular factory.
They do, however, have many things they'd like to learn and dreams they'd like to pursue. Realizing the importance of computer skills, many have saved up and bought laptops; but as they have never had formal computer training, they only know how to use them for sending emails, chatting, and watching online videos. They would like to learn more and make better use of their laptops… how to use basic word processing, researching, and setting up websites/online stores to sell their crafts, etc.
A handful of the students are also very interested in selling their art and handicrafts but do not have enough capital to buy the materials they need to get started or know-how to sell their products.
Prior to leaving China, I'd like to equip these students with a foundation in computer and internet skills, including those which will allow them to sell their art products online. I'd also like to help them purchase art supplies and materials needed to start their mini-art businesses, as well as teach them basic accounting skills and other logistics related to setting up their businesses. I plan to organize two day-long workshops for the students at the end of June with the help of colleagues who have experience with Chinese online selling platforms.
The main objectives of this initiative will be to build the students' capacity and confidence, help kick-start their art businesses, and show them that a factory life is not their only option.
More information about this initiative and how you can contribute here.
Thanks in advance!
Xing